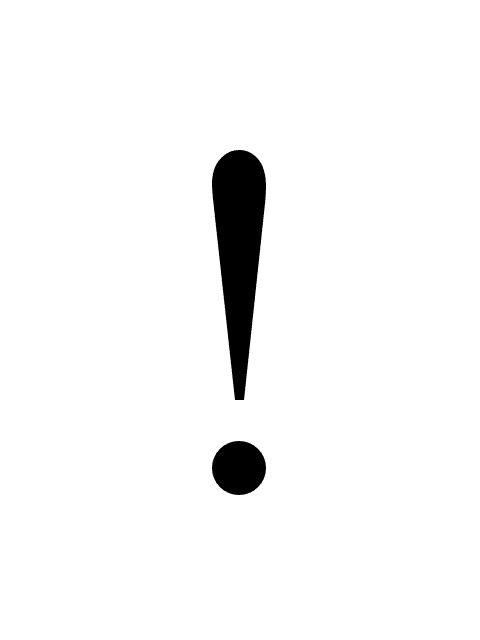 I don't usually use this forum to put together a rant - normally I leave that to my
personal
blog. However something came to my attention recently that, I think, warranted this.
Sandy Kemsley
- respected BPM professional, blogger and thought leader in the BPM arena - is part of an initiative to put together an open-source body of knowledge for process. This is something that has been mooted for a while and the PKI initiative who are running this have
started a wik
i to form the basis of the document.
At that point the
ABPMP
(The Association of Business Process Management Professionals) has weighed in threatening legal action against the PKI for copyright infringement against their document 'The BPM BOK'. This is despite the fact that the PKI has not used BPM POK in their documentation and have, instead, created a document called PKBoK.
So far so good. Now comes the interesting part
. Sandy blogged about the PKBoK, the ABPMP's legal action and her thoughts
on this last week and one of the comments to that entry came from Tony Benedict the President of ABPMP International. It starts with "
I'll try to address your misdirected rant one by one
." and ends with "
Your blog seems like a desperate attempt for attention in a BPM market where you have no reputation as a practitioner, only a "criticizer"
.
Strong words.
And also, quite inaccurate and unnecessary.
Sandy - to her credit - has replied with factual statements without resorting to ad-hominem attacks.
But I find the whole thing disturbing.
It doesn't matter whether you agree with the PKI's efforts to put together such a document (
and The Process Ninja is critical of their efforts so far
). It doesn't matter whether you think that this is something that should be done (or indeed
can
be done). It doesn't matter whether there is a legal issue with the proposed PKI document (and as far as I can tell the legal complaint that has been raised does not appear to have foundation in fact - although I am not a lawyer). What matters is that the President of an international industry body feels it appropriate to comment on a public forum with a personal attack on an individual.
I have been in the Business Process world now for about ten years and I am fully aware of who Sandy Kemsley is. She and I have had conversations over social media and through blogs and I know of the work she does and the effort she puts into her work. In those ten years of BPM work I have
never
heard of Tony Benedict. I have
never
seen or read anything written by him (other than the ad-hominem attack on Sandy), and I certainly haven't heard anything about his reputation - good or otherwise - within the BPM field. In fact a quick search on the internet reveals that the only link I can find to him outside the ABPMP is the Amazon link to the book he is co-author of called (surprise, surprise) "Business Process Management Common Body Of Knowledge".
Maybe that's a failing of mine. Maybe I am not reading the right blogs, going to the right conferences or attending the right webcasts. But when somebody I don't know places himself above another person by referring to that person (a member of my blogging
BPM Black List
) as having no reputation as a practitioner, only a criticiser, I have to wonder.
I have to wonder why this individual feels the need to make a personal attack. I have to wonder what insecurities he is trying to hide and I have to wonder whether he is fulfilling his obligations as the president of an industry body by making attacks such as these. If I were a member of the ABPMP I would cancel that membership immediately.
Let me be absolutely clear here about a few facts as well. I have no problem with anyone trying to protect their intellectual property. If I had co-authored a book and somebody else ripped that off I would attempt legal actions to stop that too. But the PKI is not ripping off that book. As far as I know they are not plagiarising anything from the ABPMP, nor are they even producing anything with the same name. They are merely taking the underlying idea (which is not copyrightable) and interpreting it a different way. As
Scott Francis says on the BP3 blog
"PKI have their sights set on an open collaboration around a body of knowledge for BPM that is transparent and freely available, to advance a common understanding of the state of the art." and "I think ABPMP is in the unenviable position of trying to fight the future.". I agree. But fighting it by trying to belittle the people who are involved in it is not the right way to do it.
Comments on Sandy's blog also indicate that Mr Benedict is doing more harm than good to the ABPMP.
Hopefully he will read these comments and understand the meaning of them.
UPDATE: I have deliberately removed commenting from this post because I think that anyone who wishes to comment should visit
Sandy's blog
and comment there instead. I note that several of my respected BPM bloggers have already done so. Please add your $0.02 worth
.
---
Reminder: 'The Perfect Process Project Second Edition' is now available. Don't miss the chance to get this valuable insight into how to make business processes work for you. Click this link and follow the instructions to get this book.
---
All information is Copyright (C) G Comerford
See related info below